2022
---
Fall: NF Educational Symposium 2022
We are working with NF Northeast to host an educational symposium in Fall 2022 designed to bring researchers, clinicians, and patients together. Check back for more information, including how you can be a part of this endeavor!
July: NF Summit 2022 in Chicago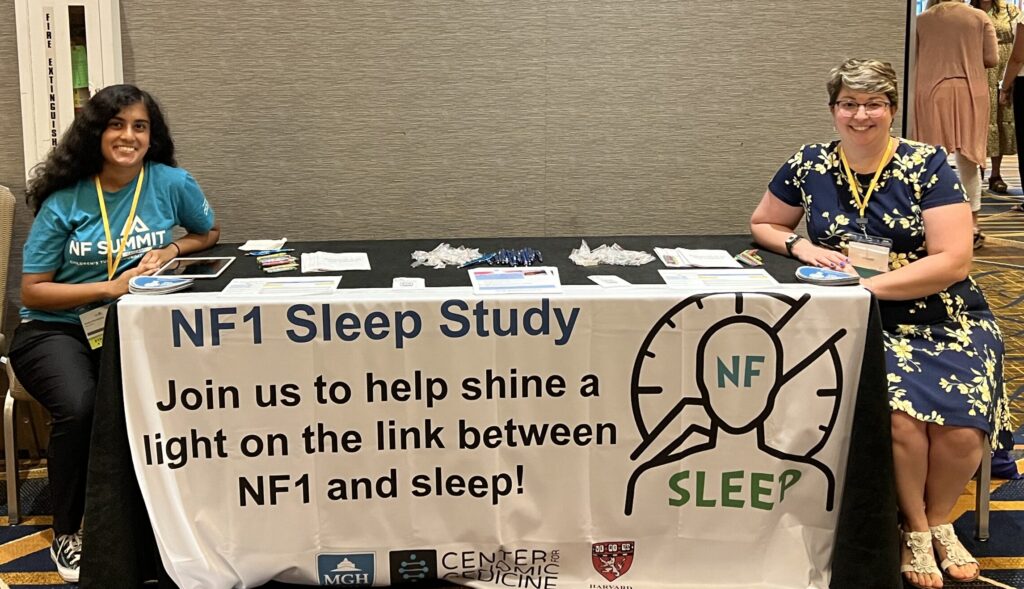 The NF Summit, organized by the Children's Tumor Foundation (CTF), brings together volunteers, organizers and researchers, clinicians, patient advocates, friends, and supporters that have a connection to NF for a three-day symposium filled with education, empowerment, networking, and ways to connect with others on a similar journey. This year, the Walker and Saxena labs were represented at the NF Summit in Chicago by Dr. Stephanie Joy Bouley, who spoke about the Sleep studies we are actively recruiting for, and Anika Fernandez, who consented patients on site to participate! We are grateful for this opportunity and look forward to participating in future events. Learn more about the NF Summit and how to get involved here: https://www.ctf.org/events/nf-summit
May: Steps2Cure NF Walk/Run – Wakefield MA

The Steps2Cure NF Walk/Run is an annual walk hosted by Neurofibromatosis Northeast at Lake Quannapowitt in Wakefield, MA to raise money for NF research. If you'd like to join our team Walker's Walkers or donate, you can do so here: https://secure.qgiv.com/event/wakefield/team/894834/
UPDATE: The Steps2Cure NF Walk/Run took place on Sunday May 22nd, 2022 where several members from the Walker and Saxena Lab were in attendance. In addition to completing the 5k on an abnormally hot day for the season, lab members were able to discuss their research with other participants. Check out some photos from the walk below!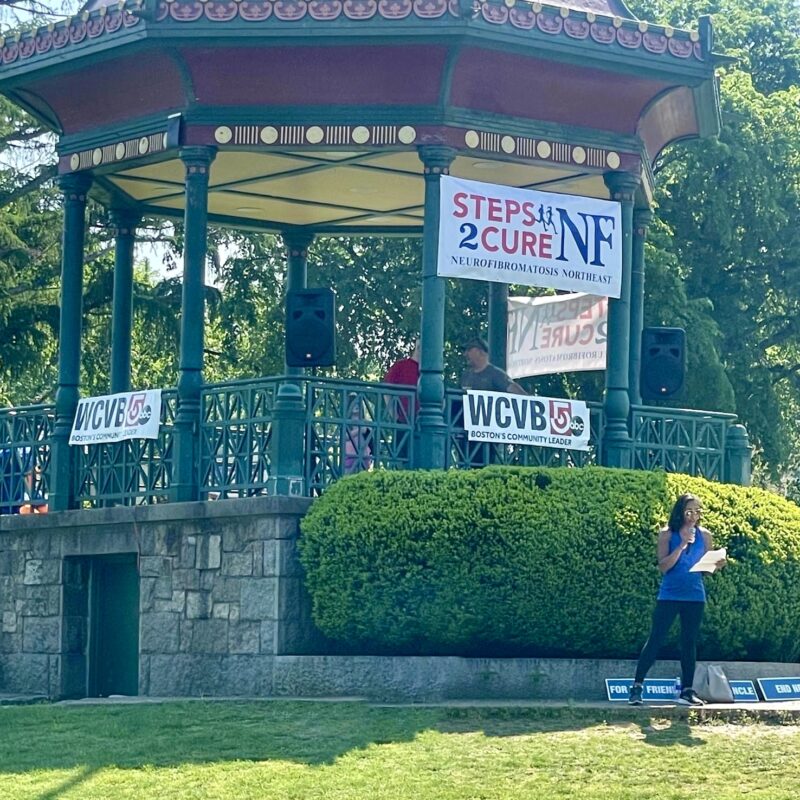 May: NF Awareness Month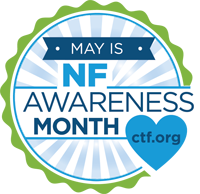 May is NF Awareness Month, a time when those affected by NF1, NF2, and Schwannomatosis work to bring awareness to the public. More information about NF Awareness Month can be found through the Children's Tumor Foundation here.
March 2022: Beacon Hill Seminars

Dr. Stephanie Joy Bouley gave a guest lecture as part of the "Emerging Biosciences – Straight from the Lab" Beacon Hill Seminar series. Her lecture focused on implementing novel gene editing strategies to treat Neurofibromatosis type 1.